Ji Suk Jin is a South Korean comedian, television presenter, actor, and broadcaster born on February 10, 1966 in Gangwon, South Korea. He graduated from Ajou University with a degree in Business Administration. Ji is known for being the main MC of Star Golden Bell from 2004 to 2010 and as a regular member of Running Man since 2010.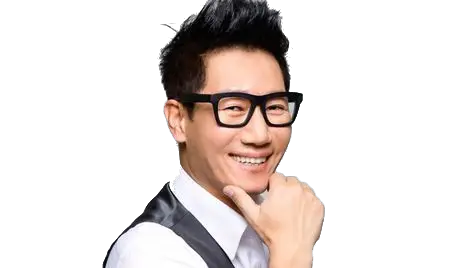 Career
Ji debuted as a singer in 1992 with his first album "I Know". But his career in the entertainment industry took off as a comedian and MC.
His very first project as a television host was on KBS' Heroine 6, which run from 2004 to 2006. Around the same time Heroine started, Ji also became the MC for Star Golden Bell in the same broadcasting channel. The program had a decent run for six years and brought significant recognition to Ji.
In 2007, he hosted High Five (KBS) and Truth Game (SBS), followed by Cider (KBS).
In 2010, he was announced to be one of the regular cast members of SBS' new urban variety program, Running Man, alongside Yoo Jae Suk, Lee Kwang Soo, Kim Jong Kook, HaHa, Gary, and Song Joong Ki.
He also went on to host several other shows including MBC's Death Camp 24 Hours in 2011 and Survival King in 2012, SBS's Same Bed, Different Dreams in 2015, and jTBC's Talk Hero in 2016.
In 2017, on the 500th episode of KBS' Happy Together, Ji was welcomed as a new host of the show.
Personal Life
In January 2017, Ji celebrated his 20th wedding anniversary with his wife on Running Man. In an episode called "Big Nose Week", aired during the Member's Week special, Ji and his wife had their "second wedding". The couple have a son who also once appeared on Running Man in 2015.
On Running Man
Ji is one of the original cast members of Running Man who started the show in 2010. His great relationship with the cast menbers shows the easygoing nature of the comedian. However, since he is the oldest member on the show, he has made an impression of being the weakest member of all. He is also known as the most gullible among the cast as it was revealed that he gets tricked easily, especially when it comes to business investments. But despite being the most gullible, Ji is also portrayed to be smart, particularly in Korean history.
Launch of 지편한세상 (Jeeseokjin World)
In early 2020, Ji launched his own Youtube channel, Jeeseokjin World. Due to his popularity with Running Man, and a show format that was well suited to Ji, the channel gained large numbers of subscribers very quickly. He currently has approximately 240,000 subscribers
He also released a single, Downtown Baby, where he self-deprecatingly warns his audience to not watch. Still the pop ballad was met with moderate success.
Alliances and Relationships on Running Man
Ji with Lee Kwang Soo – New Dumb and Dumber, Easy Brothers, Feel, Touch, Cross!
The New Dumb and Dumber pair was formed when Ji and Kwang Soo became a duo and acted as the characters in Dumb and Dumber. They are also known as the Easy Brothers in reference to the pronunciation of their surnames with Kwang Soo's sounding like "ee" and Suk Jin's pronounced as "ji". The Feel, Touch, Cross! sign is something that they use as a cheer before missions.
Ji with Kim Jong Kook – The Strongest and the Weakest, The Awkward Partners
If Jong Kook is easily identified as the strongest among all Running Man members, Ji is identified as the weakest. Their duo was formed when, in an episode, they were the first two players to get eliminated.
Ji with Jong Kook and Kwang Soo – Serengeti, Animal Kingdom, Kook-Easy Brothers
Serengeti is a national park in Tanzania and is also the name used to refer to the group of Ji, Jong Kook, and Kwang Soo because the members say that there is a Serengeti atmosphere whenever the three are grouped together. They are also sometimes referred to as the Animal Kingdom, which comes from their animal nicknames – Ji as the Impala, Jong Kook as the Tiger, and Kwang Soo as the Giraffe. The Kook-Easy Brothers was coined when Jong Kook was added to the tandem of the Easy Brothers.
Ji with Kwang Soo and Yoo Jae Suk – Jail Regulars Trio, Lee-Yoo-Ji Brothers, The Unlucky Trio, The Unlucky Brothers
The title of Jail Regulars Trio came to be because in the earlier episodes of Running Man, Ji, Kwang Soo, and Jae Suk were usually the earliest to get eliminated from the race and often met inside the jail. Lee-Yoo-Ji Brothers was from their surnames, the same way the Easy Brothers nickname was formed. It was created because Ji got jealous of Kwang Soo's close friendship with Jae Suk. As for the Unlucky Brothers title, it is because these three members are depicted as the unluckiest members of the cast.
Ji with Jae Suk – Suk-Brothers, Two Suks, Yoo-Ji
Ji has been close friends with Jae Suk for more than 20 years, which explains the kind of bond that they have on the show. They were called the Suk-Brothers because both of them have "Suk" in their names.
Ji with Kwang Soo and HaHa – Betrayers Club
Haha and Kwang Soo are known to be the betrayal masters on the show. Ji was eventually added and they were called the Betrayal Team for being the members who always betray other players during missions, even to the point of betraying their own teammates.
Ji with Jae Suk, Kwang Soo, Jeon So Min, and Yang Se Chan – Unlucky Ones, The Ugly Tribe, Unlucky Avengers
Ji, Jae Suk, and Kwang Soo are known to be the unluckiest members on the show. When Se Chan joined Running Man, he was also deemed to be unlucky during missions. Thus, he was added to the team of Unlucky Ones. They are also sometimes teased by other members as The Ugly Tribe. So Min became part of their group when she joined them on a mission on the Super Scary Labyrinth of Fear as the Unlucky Avengers.
Ji with Jae Suk, HaHa, Kwang Soo, So Min, and Se Chan – Moths
During a mission, the members were tasked to choose an exit that corresponds to various amounts of money which they can use later on. Se Chan correctly predicted that Jae Suk, Kwang Soo, and So Min will choose the exit with the highest amount of money because, according to him, they are like "moths drawn to flames". Ji and HaHa also chose the same exit and they split the money to 5. Although Kwang Soo went to a different exit in that mission, he was added to the group because of tendency to betray other members.