Born on April 7, 1986, Jeon So Min is a South Korean actress best known for her lead role in the MBC drama Princess Aurora and Daramax's 1% of Anything.
In 2017, she joined the hit SBS variety show, Running Man, as a regular cast member.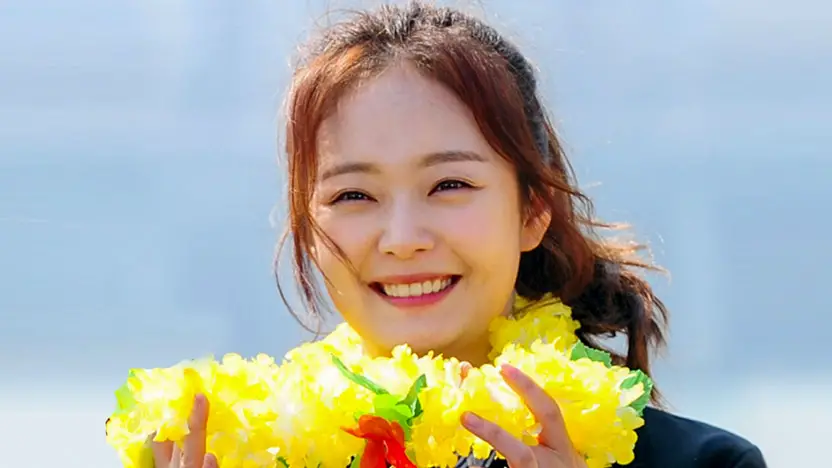 Early Life
Jeon was born and raised in Goyang, Gyeonggi Province of South Korea. She has a younger brother named Jeon Wook Min who she is very close with and is also currently in the field of show business.
In her younger years, she has always dreamed of becoming an actress, which is why she took up Entertainment as one of her majors in college.
Prior to joining the entertainment industry, Jeon worked as a model for a fashion magazine in her second year of high school. In college, she actively participated in university shows which served as her training ground for her acting career.
Jeon graduated in Dongduk Women's University with a degree in Broadcasting and Entertainment.
Career
Jeon's acting career began with her debut role in the MBC sitcom Miracle in 2004, which she did when she was still a university student.
It was followed by an appearance in Drama Special: Father of the Ocean. That same year, she also appeared in the music video for the band Turtles' song "How Much".
In 2006, she landed her first acting role in a film when she became part of the horror movie Cinderella starring Do Ji won and Shin Se Kyung.
Jeon's character was a high school student who underwent eye surgery from her friend's mom who also happens to be a successful plastic surgeon.
In 2007, Jeon went back to the small screen with a role in the tvN drama series The Great Catsby.
The following year, she played a supporting role in the hit KBS drama One Mom and Three Dads followed by another part in the critically acclaimed period epic East of Eden on MBC.
Her continuous appearance in several television series brought the actress closer to the South Korean audience and slowly earned her a loyal following. Soon after, Jeon became a household name and appeared in more dramas.
From 2010 to 2011, she had roles in tvN's Joseon X-Files, and appeared in several KBS dramas – Jungle Fish 2, Finding Mr. and Ms. Right, Baby Faced Beauty, and Drama Special: Yeongdeok Women's Wrestling Team.
Jeon gained favorable response in her portrayal of her characters in these shows and she gained popularity among the younger audience. In the same year, she also appeared in the jTBC drama Queen Insoo.
After 5 years, she also returned to the big screen with a role in the movie Help in 2011 followed by the film Love Call the year after.
It was in 2013, however, that Jeon got her acting breakthrough with her first leading role in the MBC drama Princess Aurora.
She played the character of Oh Ro Ra in the drama, the only daughter of a rich family with a 20-year age gap with her siblings. The drama went on for a total of 150 episodes and brought so much attention to Jeon and her acting skills.
Jeon eventually won the Best New Actress award and Drama Star Award at the 32nd MBC Drama Awards and 9th Asia Model Festival Awards, respectively.
2014 was another busy year for Jeon on television and she proved to be a go-to actress for long-running dramas as she appeared in SBS' Endless Love.
The weekend spanned 37 episodes where Jeon played as supporting role. It was followed by a cameo appearance in the MBC drama Mother's Garden, and another supporting role in jTBC's Maids.
By 2015, Jeon is already a household name when it comes to television dramas.
She appeared as a guest in SBS' Late Night Restaurant, a drama adapter from the manga Shinya Shokudo. Jeon also continued her mastery of lengthy dramas with another starring role in the 130-episode series, Tomorrow Victory, on MBC.
She played the role of Han Seung Ri, a woman struggling to take over her family's soy sauce factory. She starred alongside actor Song Won Geun who was also part of the extended cast of Princess Aurora.
In 2016, Jeon made a cameo appearance in the tvN drama Drinking Solo and starred in 1% of Anything on Dramax.
The following year was a slew of more cameo roles in My Secret Romance (OCN), The Bride of Habaek (tvN), and Single Life (Dramax).
Having established herself as a versatile actress, Jeon ventured into doing variety shows when she joined SBS's long-running urban variety program Running Man in 2017.
She is also set to star in the new tvN medical drama, Cross, starting January 2018 alongside Go Kyung Pyo and Cho Jae Hyun.
On Running Man
Jeon's career took off after her notable portrayal of Princess Aurora. Followin her success in the drama, she alao started appearing in various variety shows.
Since 2014, she has appeared as a guest in Running Man, Happy Together Season 3, Witch Hunt, Radio Star, Gourmet Road Season 3, and Live Talk Show Taxi. This was also around the time she started being active on social media.
When her popularity soared in 2016, she welcomed even more variety program guestings, particularly Knowing Bros, Get It Beauty, Let's Meet Up at 8pm, My Ear's Candy, and Order and Cook.
But it was in April 2017 that she landed a regular gig as one of the two new additions to Running Man's cast. She, and fellow newcomer Yang Se Chan, joined long-time members Yoo Jae Suk, Lee Kwang Soo, Kim Jong Kook, Song Ji Hyo, HaHa, and Ji Suk Jin.
During her interview with the producers of Running Man, Jeon left a lasting impression. Contrary to her innocent image, she surprised them by saying, "I have a dirty mind."
Despite only being a regular member of the show for less than 100 episodes and being one of the youngest in the cast, So Min does not shy away from expressing her opinions and letting her true personality out during filming.
She is often referred to as the female counterpart of original cast member Kwang Soo because of the similarities in their personalities. She also has the tendency to betray her team in order to win during their missions.
Her theme song on the show is George Michael's "Careless Whisper" and her official color is dark blue. Frog is her animal.
In December 2017, Running Man registered a 10.3% rating for their December 3 episode, according to Nielsen Korea, to which the show's PD, Jung Chul Min, expressed his gratitude towards the members.
He shared that the first time he talked to the cast about adding new members (So Min and Se Chan) on the show was the time when Running Man had its lowest ratings.
But he also said that the revival of the show's popularity is because of the original cast members' giving So Min and Se Chan the chance to shine on their own.
Alliances and Relationships on Running Man
Jeon with Lee Kwang Soo – Betrayers Couple, Tiger-Moth Siblings/Couple, Kwang-Dol Siblings, Love-Hate Relationship
Jeon and Lee's Running Man relationship was formed when the other cast members noticed that the two are very much alike.
Jeon displays an attitude that is like a female version of Lee, even her tendency to betray other members in order to win in their missions.
They also often end up being paired together and have been caught arguing with one another even when they are in the same team.
Jeon with Kim Jong Kook – Kook-Min
The Kook-Min alliance was formed when the two were given a secret mission by the producers in relation to the Global Race Project.
Jeon and Kim were tasked to guess the names of the members who will be given the Whale Badge in an episode without the other members finding out that they are on a mission.
Jeon with Song Ji Hyo – Blank-Dumb Sisters
The alliance between the two female members is arguably one of the strongest among all existing alliances on the show.
The name came from Yoo Jae Suk when he called them the "Blank-Dumb Sisters" when they were paired together in an episode.
"Blank" is one of Ji Hyo's nicknames in the program, while "Dumb" refers to Jeon who is perceived to be dumb and deceitful.
Jeon with Ji Suk Jin – Clumsy Jeon and Awkward Ji, Clumsy and Awkward Duo
Jeon and Ji got closer when she joined Running Man as the actress used to take care of him and Yoo Jae Suk on the show because they are old.
In a later episode, Kwang Soo put the two of them on the same team per Jae Suk's suggestion that he put the clumsy members together.
Jeon with Yoo Jae Suk, Ji Suk Jin, Lee Kwang Soo, and Yang Se Chan – Unlucky Ones, The Ugly Tribe, Unlucky Avengers
The group originally included Yoo Jae Suk, Lee Kwang Soo, and Ji Suk Jin who are seen as the unluckiest members on the show.
When Yang Se Chan became part of Running Man, he also proved to be unlucky during missions, thus including him in the Unlucky Ones alliance. The group also earned the nickname of Ugly Tribe.
Jeon joined the group of Unlucky Avengers when they did the Super Scary Labyrinth of Fear mission.
Jeon with Yoo Jae Suk, HaHa, Ji Suk Jin, Lee Kwang Soo, and Yang Se Chan – Moths
The Moths refer to the members who are most likely to betray the other members during a mission.
It was coined when Se Chan referred to them as moths who are drawn to flames when, in an episode, they naturally chose to go through an exit that corresponds to the highest number of money.
Nicknames on Running Man
In the few months that So Min has joined the cast of Running Man, she has already made a huge impression on the other members as well as viewers of the show.
The actress has earned a lot of nicknames from previous missions because of her unique personality. So Min's most popular nicknames on the show are:
Female Kwang Soo
Female Traitor
Missing Person
Wandering Girl
Crazy Lady
Frog
Parrot
Magnet Lady
Investigator
Love Prosecutor So Min
Clumsy Jeon
Psycho
Pervert
So Min's Show
Among all these nicknames, perhaps the most often used to describe her are "Female Kwang Soo" and "Female Traitor".
This is because So Min has made a reputation as the female version Kwang Soo.
All the other members agree that So Min's personality is very much like Kwang Soo's, even her tendency to betray other players (and teammates) during missions.
She earned her nickname "Wandering Girl" because she is always seen wandering around locations even while doing their missions, and usually by herself.
There have been a few instances when she went missing because of constant wandering.
Her "Magnet Lady" moniker was given to her because steel objects often attach to her body like a magnet.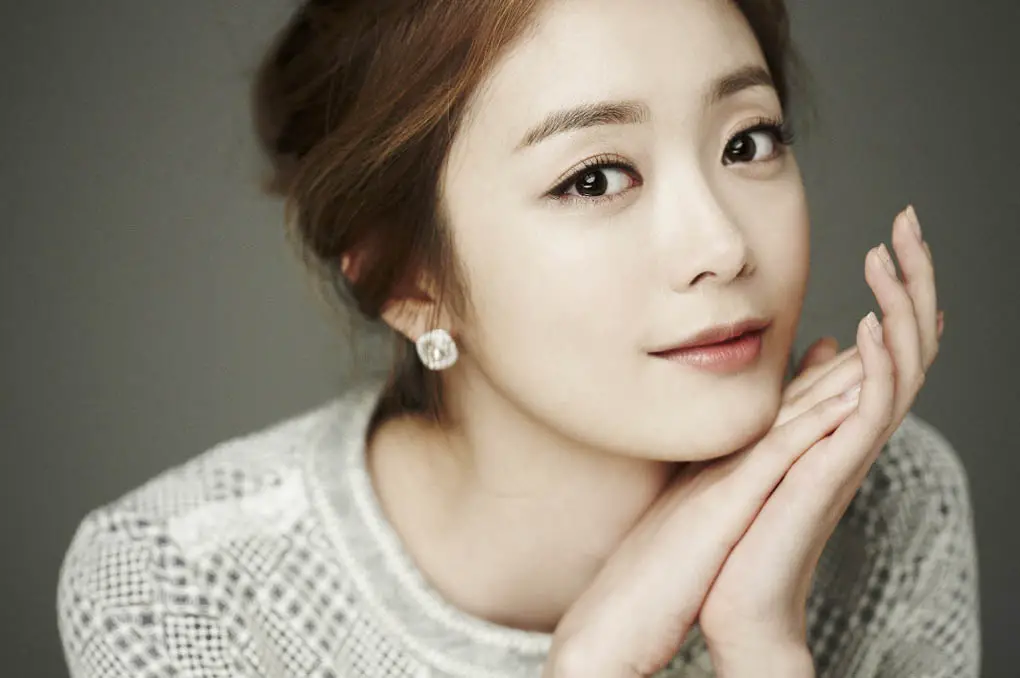 Jeon So Min Instagram